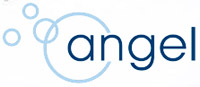 Angel Springs Ltd
In 1997 Angel Springs was a small Midlands company with around 200 coolers owned by Richard Sheldon. Richard operated out a corner of his father's factory using paper records – he liked what he saw and bought ProWat (DOS) to run the business.
Over the next 6 years he grew the business to around 5000 coolers before selling out to John Dundon and his team in 2003. The new owners also bought Chiltern Springs and SPA Watercoolers in Halifax, for a total of around 15000 coolers. After evaluating the different systems used by the three original companies Angel decided to standardise on ProWat for all three sites. In time all 3 sites upgraded to ProWat SE and in 2010 the separate sites were consolidated into a single ProWat SE SQL database. There are about 100 users and the database manages 50,000 coolers handling 1 million orders per year, many on ProWat Mobile.
DataBase Workshop Managing Director Alison Peters:
'We are very proud to have been associated with Angel almost from the beginning, and we like to feel that we have played a part in their rise to become one of the most successful operators in the UK without ever compromising the standard of their customer service.'
Angel Springs Ltd Commercial Director John Murphy:
'When we acquired the three businesses in 2003, deciding on a software provider to help us integrate and grow the businesses was a critical decision for us. Database Workshop and their ProWat software have proved in the subsequent years that we made the right decision.
The team at Database Workshop has continued to develop the software so that it meets the changing needs of a growing business and have provided us with excellent, customer focused support along the way.'



Cooler Sense Ltd
DataBase Workshop Managing Director Alison Peters:
'Cooler Sense are a relatively new entrant to the Water Cooler industry, but the people behind the company are very long – established players in the industry, having built and sold a number of successful cooler businesses over the previous 10 years.
Their experience meant that they knew exactly what they wanted from software, so choosing us for their new business was quite a compliment.'
Nicky Phipps Office Administrator at Cooler Sense Ltd:
'Cooler Sense Ltd commenced trading in early 2011. Having been in the water business previously, we had a good idea of what we wanted with regard to a program that would meet the needs of this developing business. We initially looked to one firm who proved very quickly to not be up to the job – this prompted an enquiry to ProWat. Alison and the team proved invaluable then and have continued to be so. They were able to install the necessary software and provided initial training for the program user. Since then they have provided an unfailing service and backup for all manner of queries both technical and procedural.
Having joined the company 6 months in and with no ProWat training the whole team regularly and patiently talked me through many of the program operations. I found this incredibly useful then and still do now when I come across new aspects that I want to work with within the program. The team will also listen to requests for program change and if possible will try and accommodate these requests. The annual User Group meetings allow you to liaise with other people using the program in other companies – providing additional insights into what the program can do for you.
I have found DataBase Workshop to be a very reliable, efficient and helpful company to deal with no matter how big or small the enquiry and would have no hesitation in recommending them to other businesses.'